The White Mountains Community FIREWISE BLOCK PARTY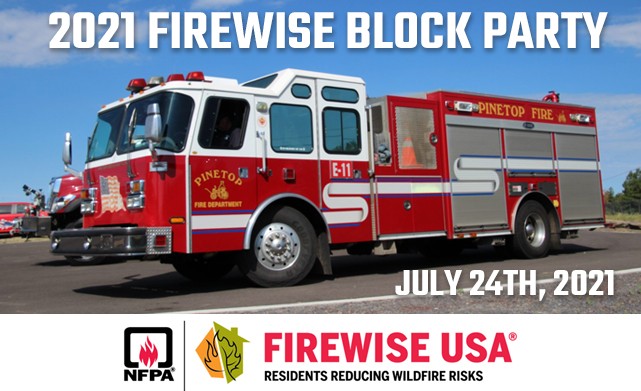 SATURDAY, JULY 24, 2021
9:30 A.M. TO 3:30 P.M.
BLUE RIDGE ELEMENTARY
3050 N PORTER MOUNTAIN ROAD
LAKESIDE, AZ 85929
VOLUNTEERS NEEDED:
IF YOU ARE INTERESTED PLEASE EMAIL: [email protected]
or call 928-369-2410 and leave your name and contact information.
"ALWAYS BE FIREWISE"
Please don't be fooled by the winter/spring moisture that we received, it means more growth for the high winds to dry our surroundings out very quickly. It adds FUEL for FIRES. Be mindful of cleaning properties by May 31st and throughout the remainder of FIRE SEASON!
THANK YOU!
---