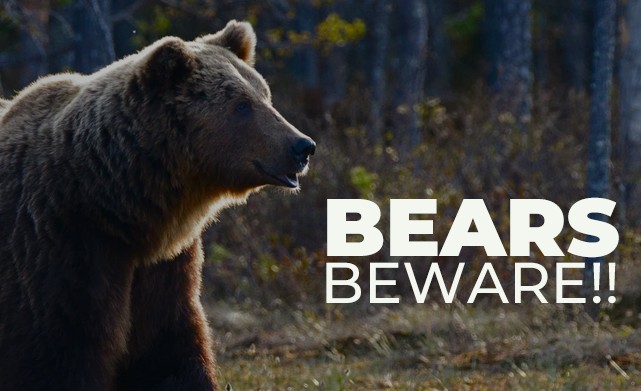 This time of year bears are looking for the basics (like us!) of food, shelter and water! Until the monsoon rains arrive, they'll be around.  
To minimize your chances of an unwanted encounter, remove any birdfeeders, water dishes, dog food or garbage cans (except on your designated garbage day), so they aren't drawn to your home.
For further information, call AZ Game and Fish @ 928/367-4281, Monday-Friday, during their 8-5 normal business hours, if you have a problem/nuisance bear to report.
The number for 24/7 service is: 623-236-7201

You can also visit their website here for more information about all topics around Arizonas' Game and Fish